The swimming season is upon us, so it's time to dust off your goggles and swimming caps, ready to get back out and enjoy the water.
Whether it's for charity fundraising, an endurance event or an exciting competition, swimming events are popular with participants of all ages and ability levels. Swimming events allow you to showcase your skills, make new friends and get valuable full-body exercise.
Whilst we all enjoy the fun and excitement of a well-planned swimming event, not everyone understands the potential difficulties of organising such an
occasion. Planning can prove to be challenging, with many factors to consider. Luckily, we are here to help you organise a summer swimming event that will be a memorable
success for everyone.
What Type of Swimming Event are you Holding?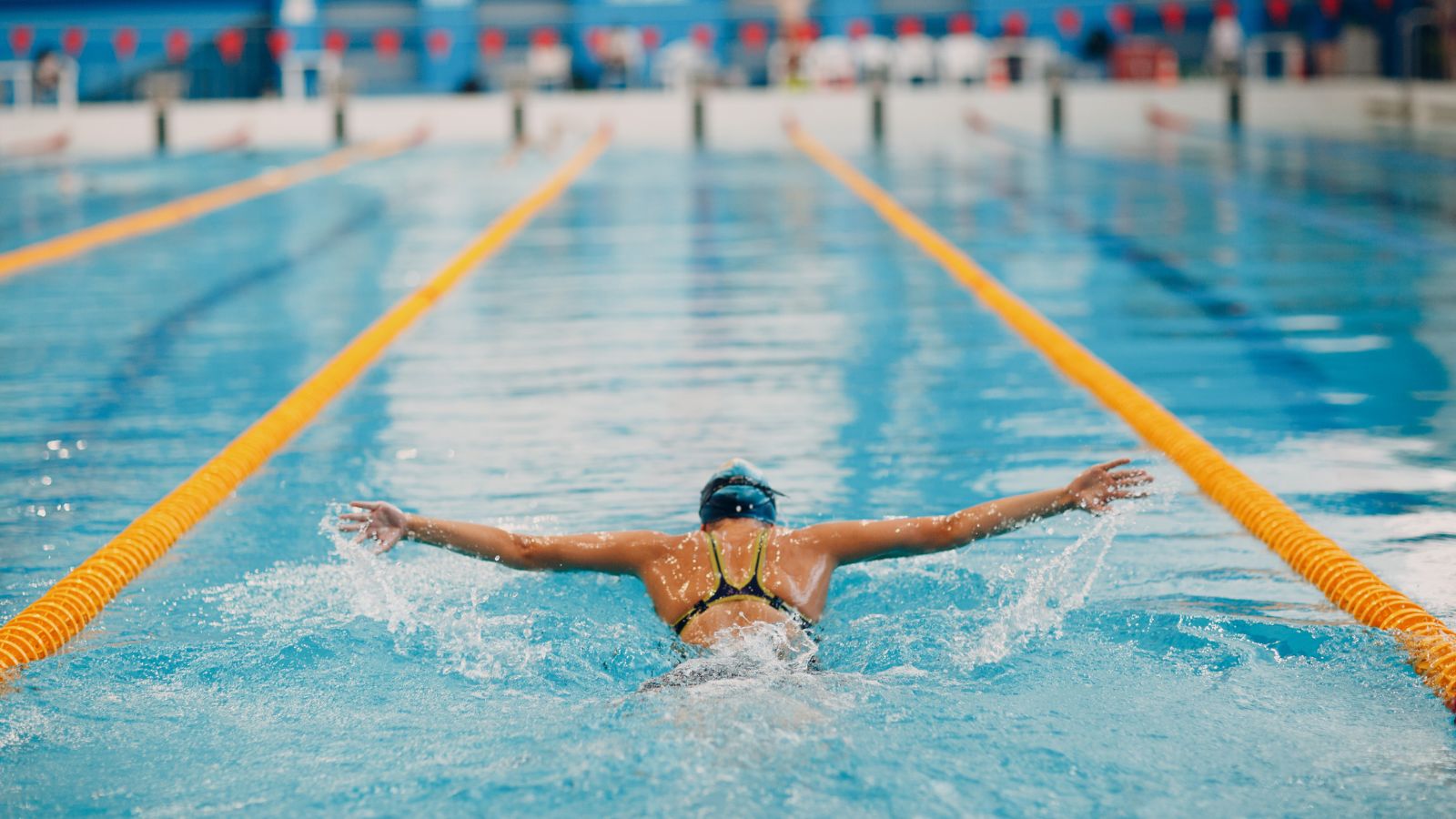 Firstly, you will need to decide the purpose of your swimming event. By defining the aim of your event, you will be able to plan with a clear set of goals based on what type of experience you want to create for your participants. This includes the different groups of participants that you would like to be at your event. For instance, if you are planning a long-distance competitive swim event, you don't want to target casual swimmers without that level of experience. If you plan a swimming gala at the local Leisure centre, you can open up your event to participants of various skill levels and ages.
Choosing a Location
A swimming event can be held either indoors or outdoors. Choosing between the two will help you to determine the number of participants and spectators who can attend. Indoor venues usually have spectator seating areas and other amenity requirements such as changing rooms, toilets and refreshments. But when swimming outdoors, providing the same facilities can be more of a logistical challenge.
Most importantly, indoor and outdoor locations require different safety precautions to be in place and will need to be arranged well in advance of the event date.
Implementing the required safety procedures, including trained lifeguards, medical personnel, safety equipment, and prominent safety signage throughout, is crucial.
Another important consideration, particularly for an outdoor swimming event, is to have a plan B in place to account for any bad weather and danger-to-life emergencies that may require paramedic and boat support. Taking the proper steps to mitigate any of the potential risks that can arise with a swimming event is vital to ensuring the safety of both participants and spectators.
Important Event Supplies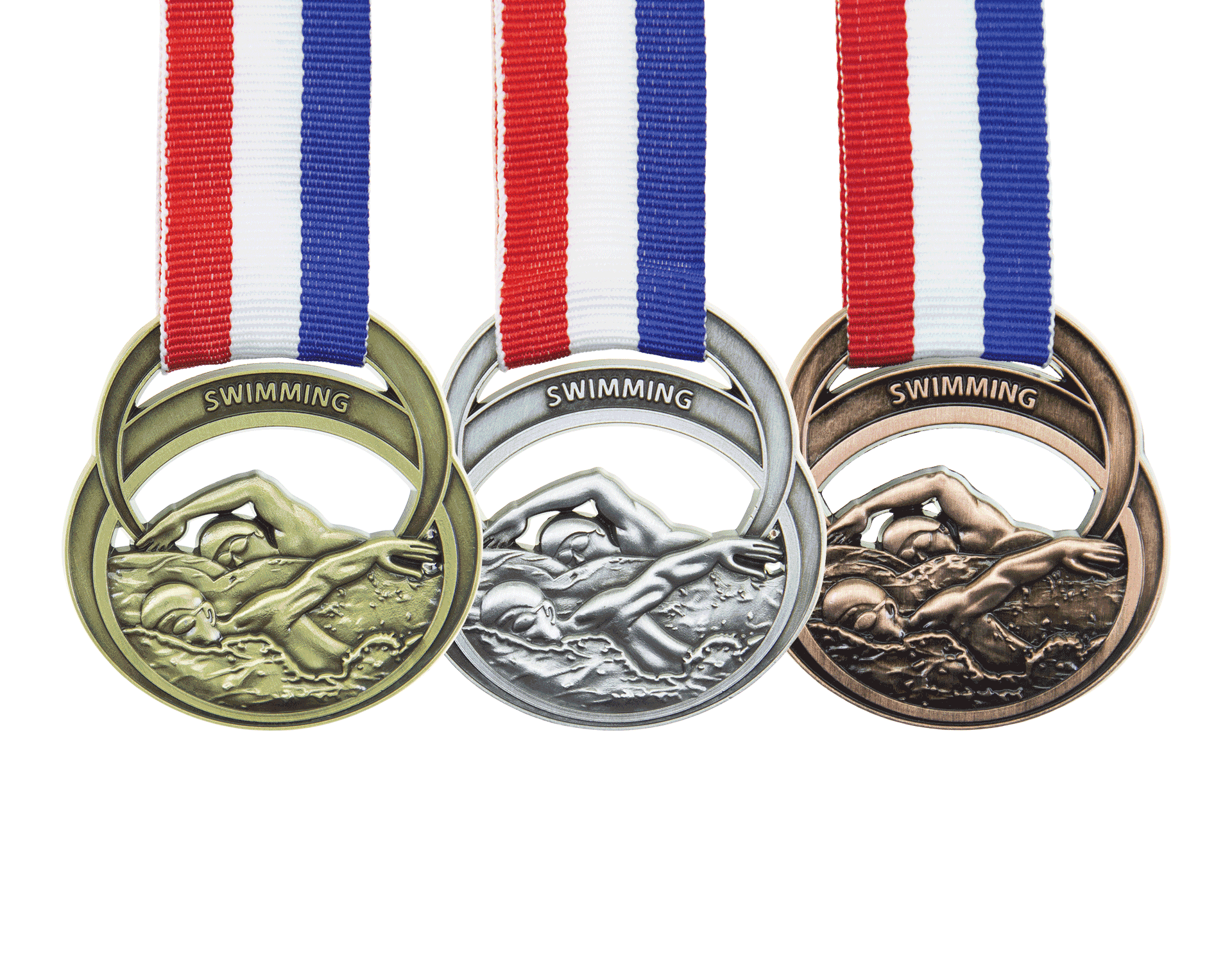 So, now that you know your event type and location, including the intended types of participants, you will need essential event supplies.
Popular swimming supplies include:
● Plain & Printed Swimming Caps
You can offer participants and spectators personalised clothing to help further promote your event or chosen charitable cause. And, of course, what swimming event would be complete without some beautiful swimming medals? Reward your participants with any of our pre-designed range of swimming medals, or better still, why not have custom medals explicitly designed for your event? Complete with logos and colours of your choice, as well as free engraving and ribbons!
Choose Running Imp
As an industry-leading supplier of mass participation event medals and essentials, you can find everything you need to host your next big event here at Running Imp. We have been the supplier of choice for events around the world since 1988, providing high-quality products and services that our customers can rely on. If you want to discuss the requirements for your next swimming event, please feel free to contact our team for support!
And don't forget, if you are planning or participating in a swimming event this summer, let us know by sharing photos of your event and medals to our Running Imp Facebook, Twitter, Instagram, LinkedIn or TikTok.