Embracing the Elements: The Growing Appeal of Outdoor Swimming Events
Swimming season is here, and with it comes a wave of swimming events to dive into…
Bad puns aside, there is one thing for certain: In recent years, outdoor swimming events have become increasingly popular.
Whether it's the connection to nature, the thrill of an open water swim or the opportunity to test your skills, experienced swimmers and newcomers alike are embracing the challenge of outdoor swimming events more than ever before.
Let's explore some of the factors behind this popularity surge, the important safety considerations of organising an outdoor swimming event and how Running Imp can help you to host a successful event that participants can enjoy!
Rising Popularity
Many factors have led to the surge in popularity of outdoor swimming events. Of course, there is a unique opportunity to connect with nature. Unlike an indoor swimming pool, a lake or the sea offers incomparable beauty and scenery. It is a refreshing escape from the monotony of urban environments.
Outdoor swimming events also offer greater variety. The possibilities are endless, whether it is an open water race, an endurance event or a charity swim. The summer weather also allows for outdoor swimming events to provide a break away from the smell of chlorine and busy leisure centres.
The Health Benefits of Outdoor Swimming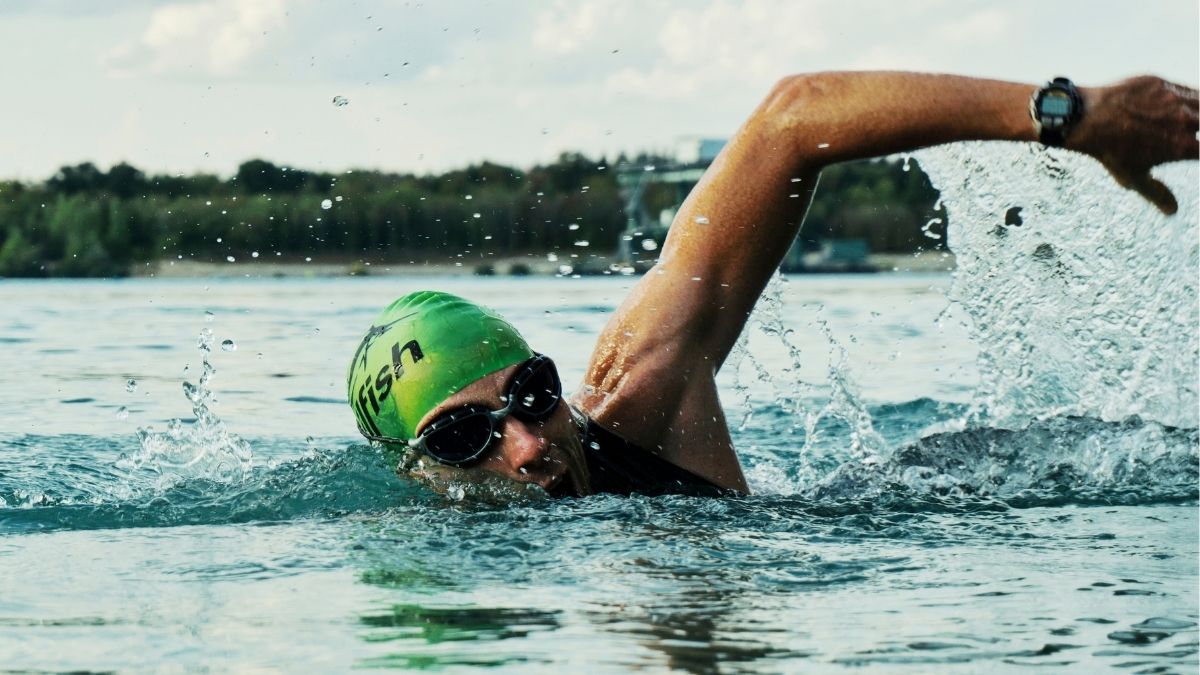 There are also many health benefits to outdoor cold water swimming! Granted, it isn't for the faint-hearted, but swimming in cold water can unlock some incredible mind-boosting hormones in your body that can improve more than just your physical health. One of the most recognised is dopamine, which regulates mood and motivation. It's a natural cure for dealing with stress, anxiety and depression.
Additionally, there are theories that cold water swimming can improve weight loss, circulation, and sports recovery. The full-body workout itself is excellent for cardio health, muscle strength, and calorie burning. In icy temperatures, your body will burn fat more quickly to keep you warm, and your heart will beat faster to increase circulation, which helps build strong heart muscles, even if you don't swim fast.
Outdoor Swimming Communities
Another huge contributor to the growing popularity of outdoor swimming events is the diverse and inclusive community. Participants from various backgrounds and skill levels come together to share their passion for overcoming challenges and creating memorable experiences. Some events even include the option to swim with your canine friends.
These events attract more experienced swimmers who enjoy socialising and competing against their skilled peers. They may even travel around the country and meet at similar events to continue their rivalries.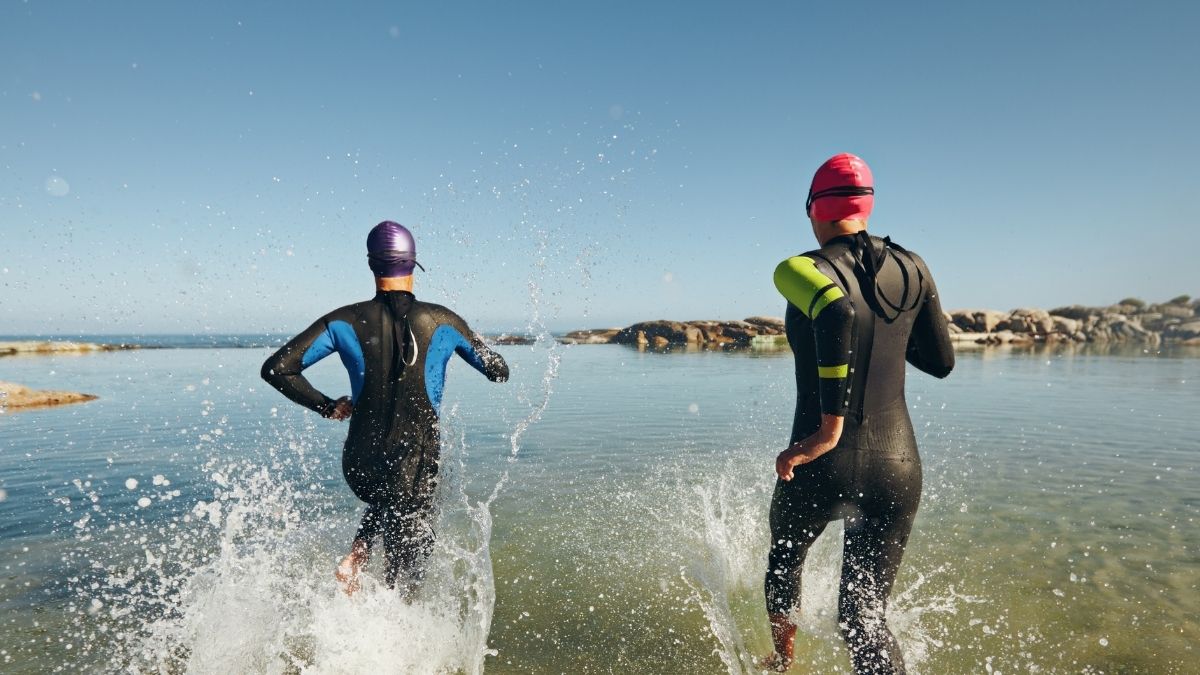 As amazing as outdoor swimming events are, compared to indoor swimming events, there are some crucial considerations to make if you plan an outdoor event.
Outdoor Swimming Safety Considerations
First and foremost is the safety of your participants, spectators and officiators. Indoor swimming events are far more straightforward to monitor from a safety standpoint because they are confined to a fully visible pool area with 360-degree access. In contrast, with outdoor swimming, firstly, there tends to be a much larger water area and the fact that you have currents and the weather to contend with. These risks are a huge factor when it comes to deciding the route, length and location of your event.
For example, suppose you intend for your event to consist of a longer, challenging swim in water that could be unpredictable or considerably deep. In that case, you must ensure your participants are experienced and medically capable.
Alternatively, if you would like your event to open to competitors of all skill levels, you should adapt your location and swim distance accordingly.
Your event will need experienced and capable lifeguards and medical personnel to mitigate potential risks. It is also advised to put together an emergency action plan outlining safety protocols under various scenarios.
Participants should be briefed on safety before your event, detailing the course, protocols and rules of your event. Participants are also advised to slowly acclimate to the water and wear wetsuits to avoid the risk of cold water shock.
Just like most other outdoor activities, you will need to have a weather contingency plan, and this includes having clear communication channels with live updates and instructions for participants, being flexible with potential start times, and even having backup dates available if your event should be postponed.
Event Safety Checklist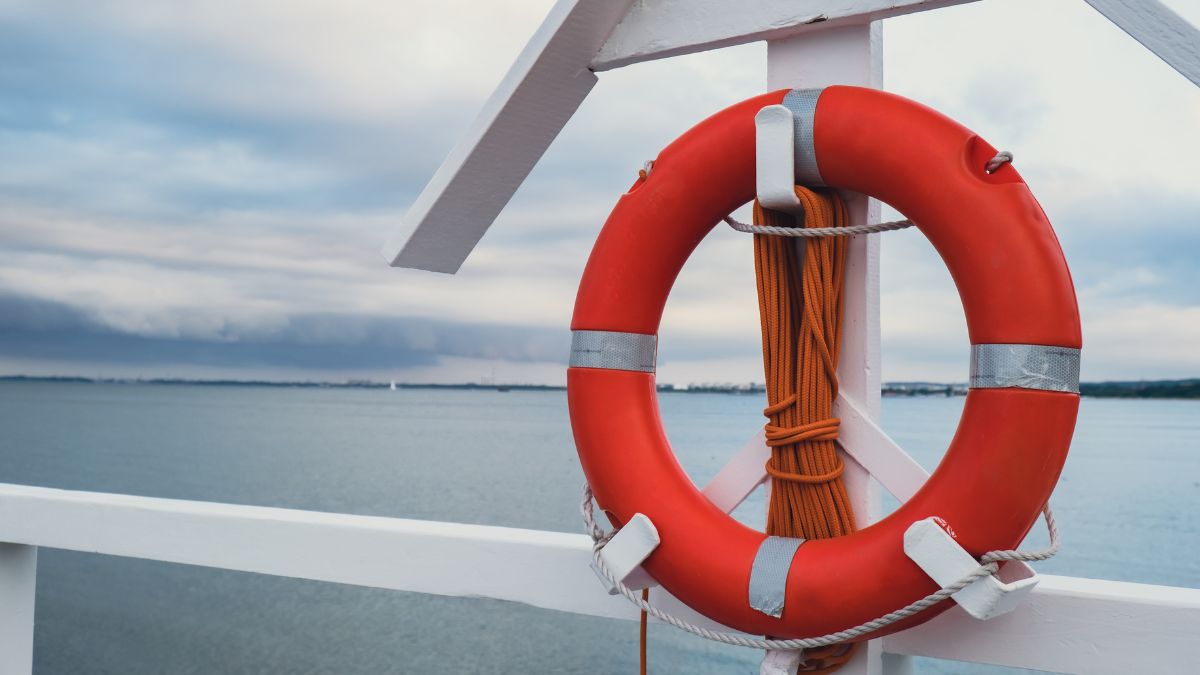 Hosting an outdoor swimming event can be a fantastic experience for both you and your participants. The following safety essentials will be required to ensure that everyone involved is safe throughout.
Life Jackets and Buoyancy Aids
Safety Buoys Throughout the Course
First Aid Kits
Event Specific Identification
Directional Signage
Safety Signage
Foil Blankets
Whistles
Megaphones
As well as the items above, attending lifeguards and medical personnel should be equipped with the necessary rescue and safety equipment.
Running Imp - Mass Participation Event Specialists
Outdoor swimming events are an incredible experience for all involved. Overcoming the physical challenges involved is exceptionally satisfying for participants, and as a symbol of the enormous effort involved, why not reward your participants with a memorable custom swimming medal?
Available in a range of optional colours, designs and materials, custom medals from Running Imp are the perfect memento of your event.
With our design service, your medals can be genuinely unique keepsakes, and you would like to display your event name, logo or the names of participants. With the support of our experts, the possibilities are only limited by your imagination!
Or why not provide your participants with some colourful swimming caps? Available in a variety of colours, swimming caps from Running Imp can even be personalised with your choice of printing!
If you are planning a swimming event, contact us to discuss your requirements. We have over 35 years of experience supplying medals, trophies and event essentials to an extensive range of mass participation events in the UK and globally.