With spring and summer fast approaching, there are many opportunities to take part in or plan a sporting event. One of the events you might be planning is a colour run. So, what is a colour run and how can you organise your own?
What is a colour run?
The first colour run was introduced in March 2011 to promote happiness and health to the community and is inspired by the Hindu festival of Holi. Colour runs are popular all around the world. The designated course can be anything from 1km to 10km. Once the race begins, there are colour stations throughout the course, where colour powder is thrown on the competitors. This gradually builds up a rainbow of colour on the participant's clothing. The only requirement is that you wear white clothes, but they definitely won't remain white over the duration of the race!
Colour runs aren't just for fun - they are a great way to exercise and raise money for charities. Many colour runs require the participants to pay for their attendance, providing a great opportunity to do something for the community.
When can I get tickets for a colour run or event?
There are many events held all over the country as of April 2022, so whether you want to remain local or travel a bit further, there are plenty of opportunities to join the fun! Of course, there is also the opportunity to plan and organise your own. Read on to find out how…
Our colour event stock
We have a range of stock for colour runs and events that will help make the day memorable and help you to get involved. If you're planning to attend a colour run or organise one yourself, we supply a range of products to make the day one-of-a-kind:
Our Colour Run and Events Medals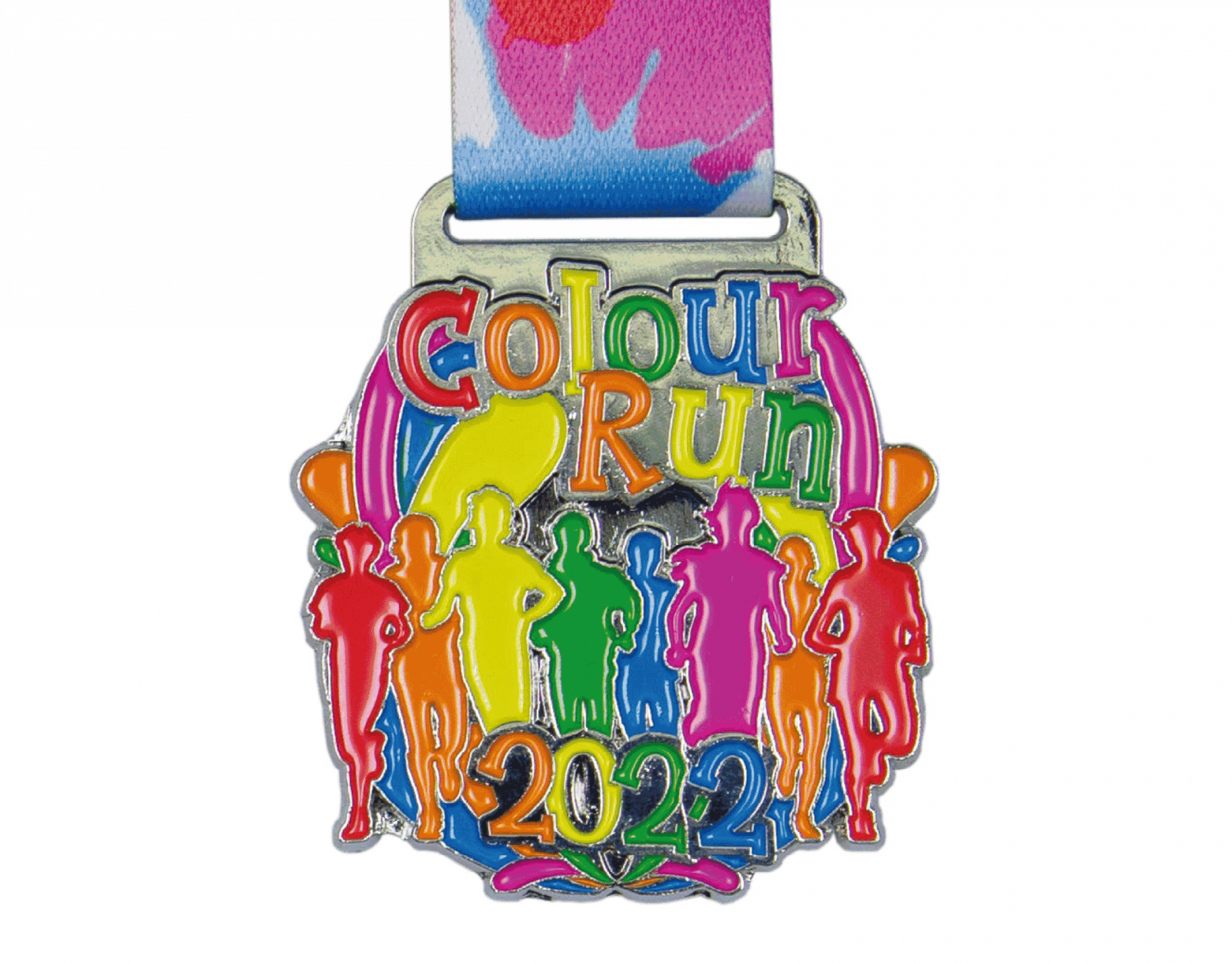 Colour Run and Events Medals - these medals are the perfect way to remember the day as a piece of memorabilia. The bright colours of the medals pay homage to the colourful rainbow that would no doubt be covering the participants' clothes! All of our medals can be purchased with a free ribbon and free engraving, to add a special, personalised touch to your medal. They come with a range of finishes, including neon and multi-coloured enamelling. Perfect to remember the day by!
Our Colour Run and Event Powder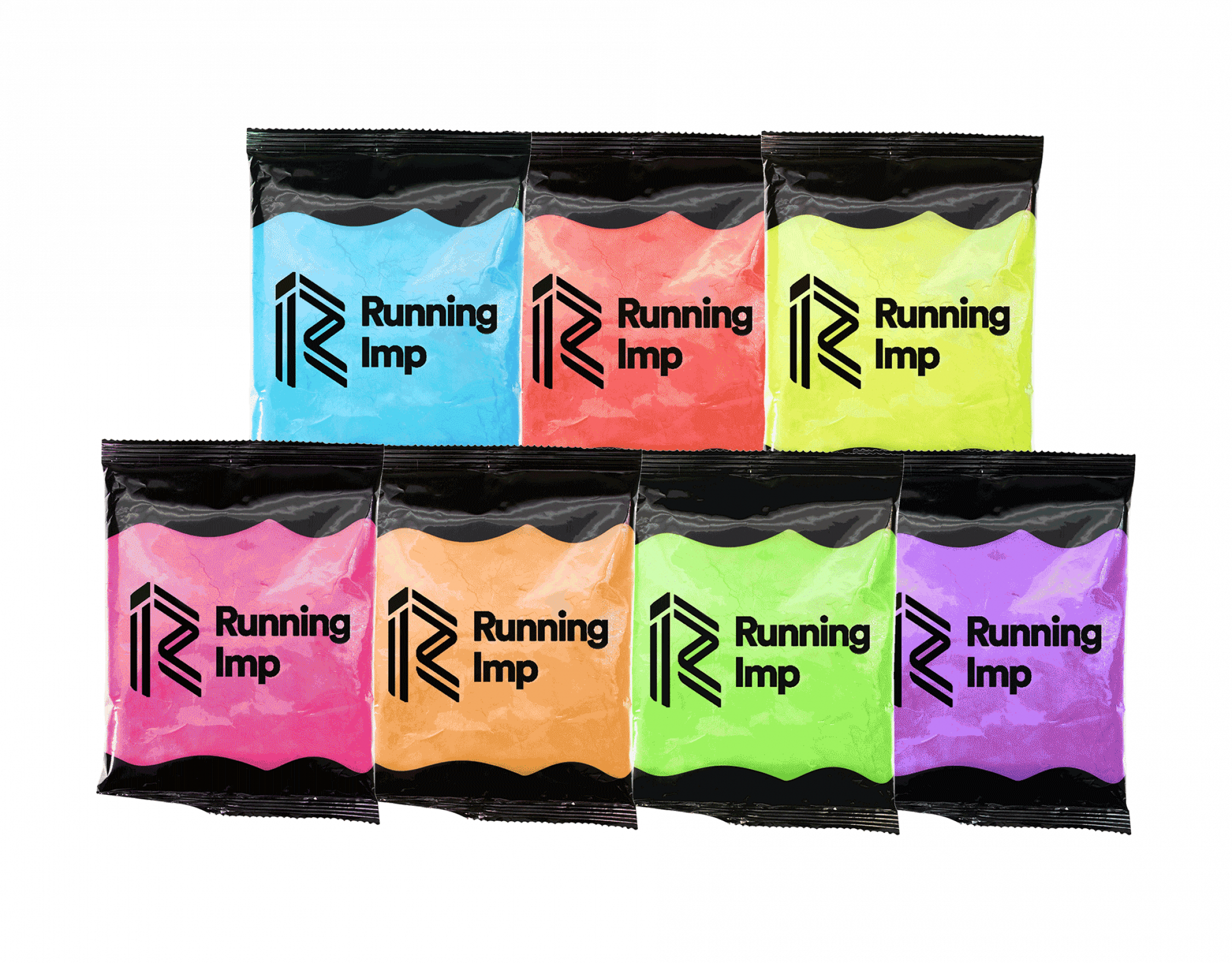 Colour Run and Event Powder - it wouldn't be a colour run or event without the brightly coloured powder to go with it! We can provide you with small colour pouches for your individual participants to throw or larger drums of colour powder for your designated station staff to throw over racers. There are 7 colours available to purchase: Electric Blue, Neon Green, Tango Orange, Neon Pink, Vivid Violet, Heatwave Red and Canary Yellow.
Our Colour Run and Event Accessories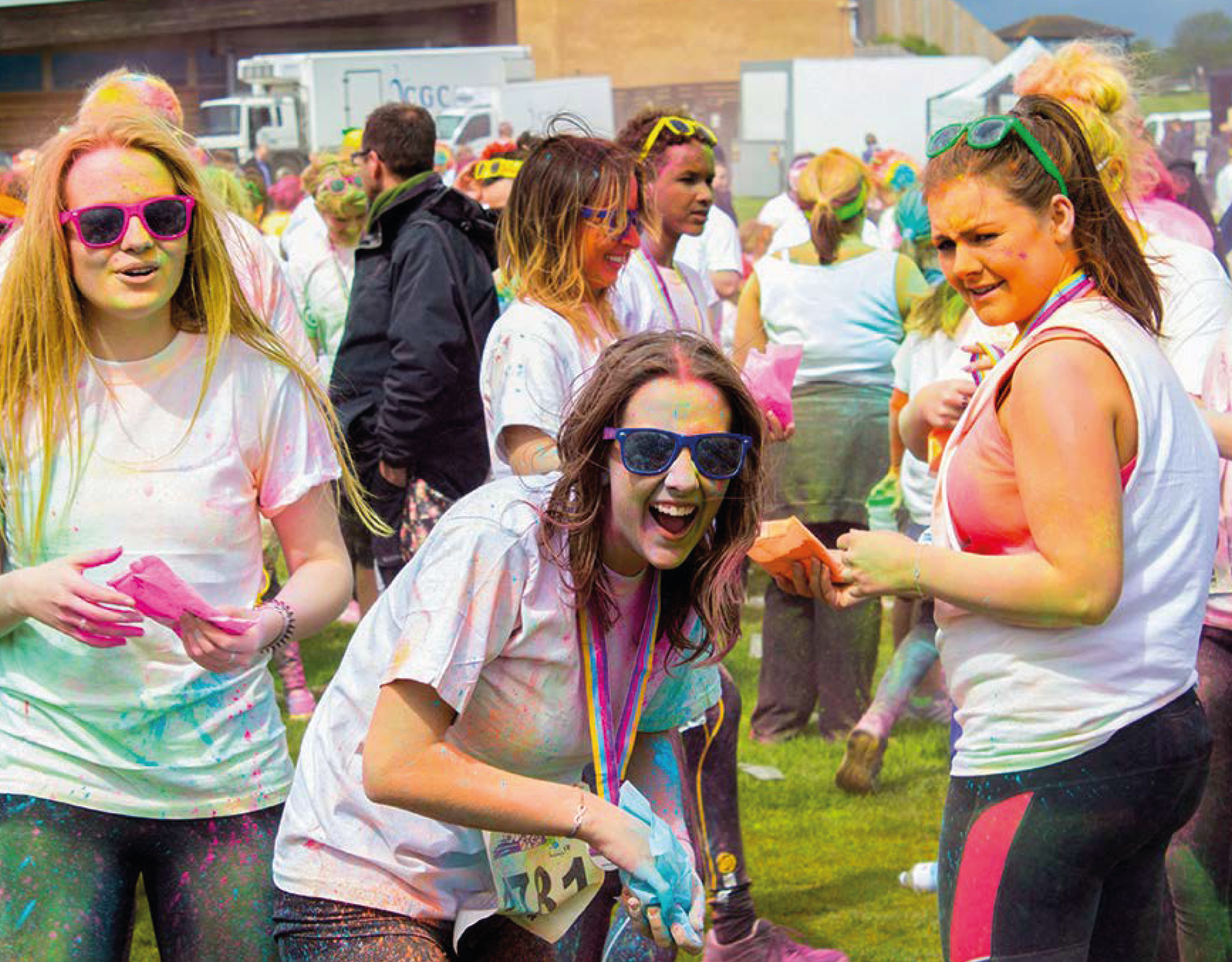 Colour Run and Event Accessories - we offer a number of accessories for your colour run or event to really add to the day including sweatbands, visors, plain white t-shirts and sunglasses. The sweatbands, visors and sunglasses come in a range of colours and don't require a minimum order. The sweatbands come as a wristband and headband, but are sold individually.
Whilst the idea of a colour run or event is exciting, how exactly would you plan one?
Planning: look into the basics - name, location, course, date and how much you're willing to spend on the organisation of the colour run or event.
Volunteers: find people who are willing to help you organise! Having a team to help with the planning and delivery will help make the colour event run smoothly and ensure nothing is missed out or left behind. There's nothing worse than an event that doesn't live up to the hype!
Before the run: make sure your participants and their friends and family are ready for the race! Provide colour powder to the spectators so they can join in the fun even when they aren't racing. Don't forget to hype up the crowd and get them geared up for the long run!
During the run: always provide water for your runners and keep them hydrated. Provide your runners with plenty of colour powder to ensure they're covered by the time they cross the finish line.
After the run: make sure you hire plenty of photographers! The finish line will be where everyone is in high spirits and will give prospective participants an idea of what they can expect when they buy their own ticket. Have lots of colour powder available for those who aren't covered enough - they might want a second go!
If you're getting involved in a colour run or event, we'd love to know! Share any photos you have of your celebrations and your medals. Feel free to get in touch through the Running Imp Facebook, Twitter or Instagram page.
Contact us today for more details on our products or to discuss your Platinum Jubilee 2022 requirements.